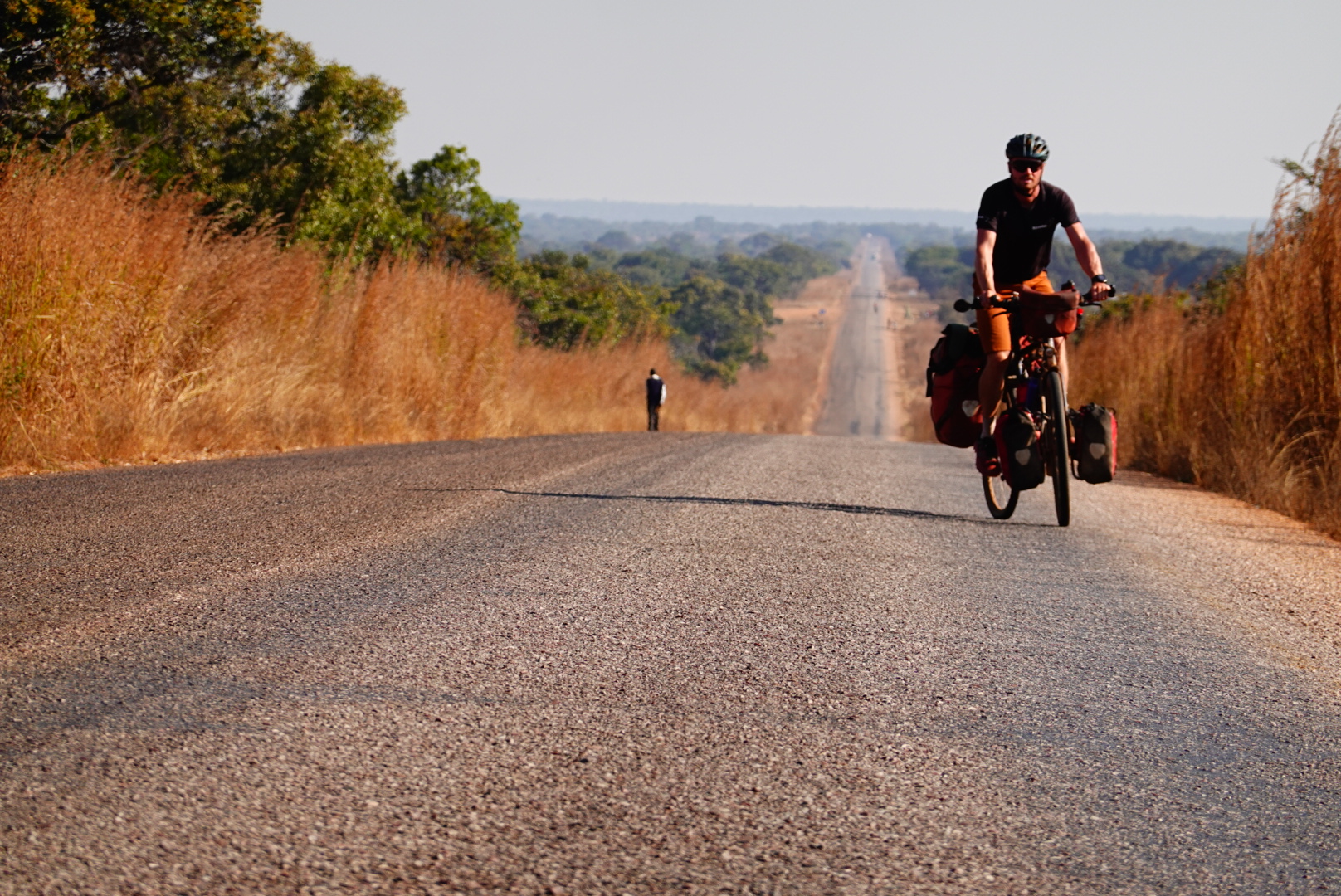 Zambian Tranquility
August 16, 2021
After my negative PCR test it was time for the last 100km of the DRC into Zambia. People in Zambia warned me for the passing trucks and traffic. Luckily it never went as bad as in the Congo. One of the disadvantages of cycling on good roads was to discover that the main wind direction was south east.
First impressions
Zambia is a calm country, people drive more carefully and roads are in good condition. Everything is a very big contrast compared to the DRC, except for the friendliness of the people that stays the way it was. I can find food everywhere, even lot's of fresh food and I find some supermarkets that overwhelm me with choices!
Boring progress
I'm making good progress on this road, despite the constant headwind. Mostly there are some trees or vegetation at the side of the road to filter it, or the passing trucks give me a push in the right direction. I'm cycling on this plateau of around 1500m the whole time, taking me up and down from time to time. Cycling is somewhat boring , but I'm still enjoying the views and the many foodstops along the way. This road is helping me to make some good distance. Not that I'm in a rush, I'm well ahead of schedule. But mainly because I want to make a small detour to Kilimanjaro to visit some nice and interesting places now that I'm here.
Rest in heaven
My first real stop is Mutinondo wilderness. A very nice place in a nature reserve where I can take the first proper rest since starting again. I'm taking some days off to recover, eat healthy, fresh food and enjoy some good company before heading North to Tanzania. Here I meet other Belgians that are travelling the area with kids from an orphanage (an American NGO) in Northern Zambia. And then some Belgians working in the forest conservation. Nice to talk Dutch from time to time.
My time camping in the nature reserve gave me the right energy to continue my trip to Kilimanjaro, I'm nearing it! Only 1900 km to go and we can start climbing 😉. Thanks to some boring roads I'm making good progress and I'm a couple of days from the Tanzanian border. From here I'm making some detours to visit some nice places now that I can.
Thank you very much to my sponsors who make this project possible.