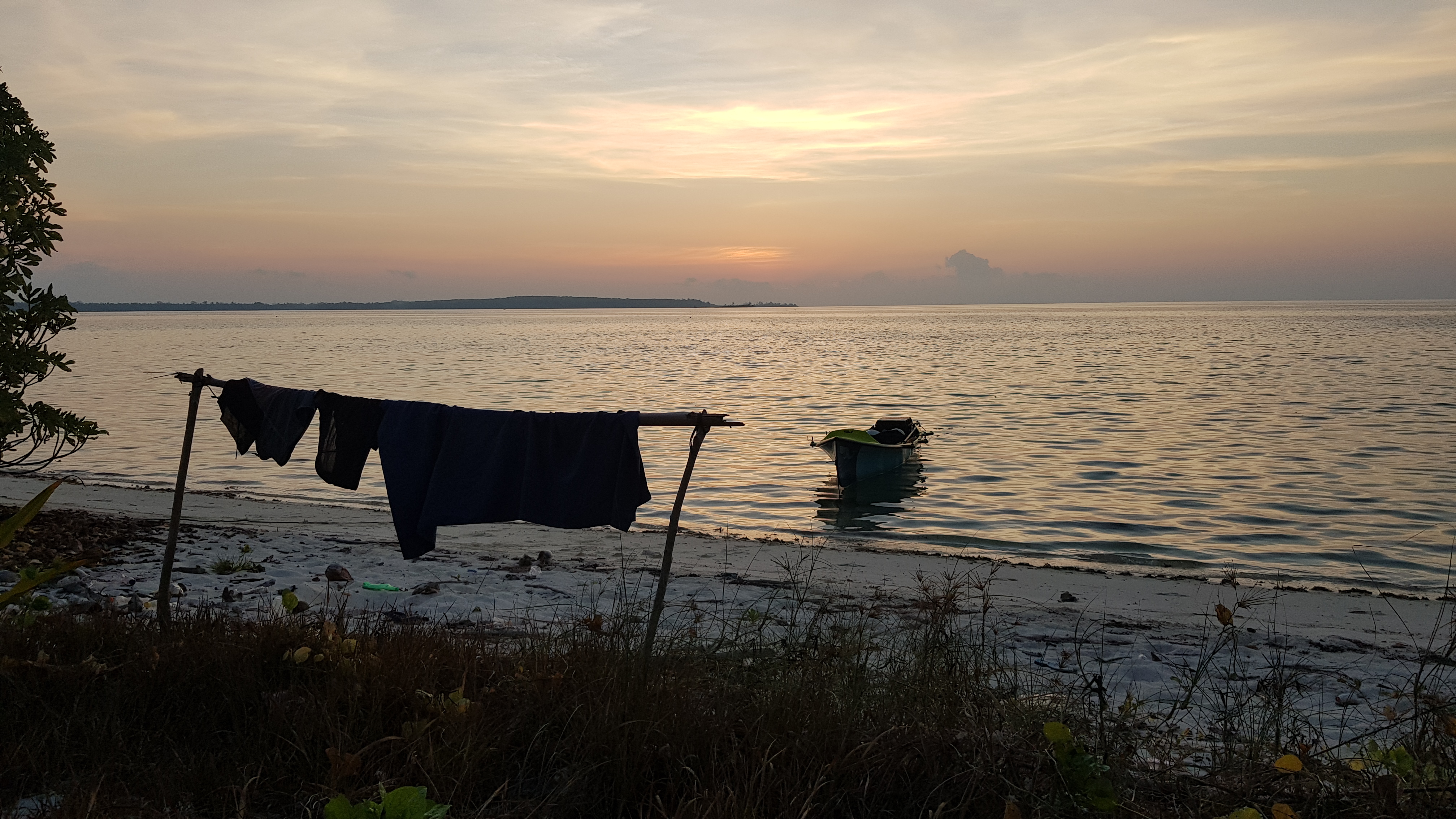 Going strong
November 19, 2018
After my recovery time at Savana Cottages I set North-West to Ceram, an island almost 500 km further. Getting there was supposed to be more relaxed as there's more little islands on the way there where I can take my rest for the night. The biggest crossing which needed to be done was about 45 km which is funny. About 2 years ago this seemed like a major undertaking and by now it seems like a small crossing that I can easily do on my own (which I still take very serious).
.
Everything looked promising with very light winds and calm seas. My progress during the island hopping was great, despite the extreme heat. That's one of the downsides of rowing without wind, it gets extremely hot!
.
..
It all seems like a rush now getting to the islands, arriving at land. Getting all the village to gather around me, getting invited by so many people to go and eat, drink tea, sleep,… They've been so kind, understanding and helpful to this tall white man in his rowing boat.
.
.
In Pulau Tioor I get lot's of people around me and the lady takes care of me like it would be my mother. She gives me a room in the house so I can rest and people can't bother me there. Most people are so curious they want to see me but this means I've got less time to sleep, here they understood my need to sleep. In the evening her husband arrives from a whole day at sea with his canoe. He caught one fish that day and he really wanted me to eat it, it was hard to convince him to eat at least a part of it as well. It touches me how the people are here. Just before that dinner I even had dinner (rice and pig) from the neighbours but they said I had to eat a lot so I would be strong to row the next day, and so I did…
This part of Indonesia is rarely visited by tourists so I'm obviously the main attraction when I arrive. The whole rowing in this area is great, small and beautiful islands with many dolphins, turtles, sea snakes,…
.
.
On the Watubela islands I visit kampung Ilili, a nice little village on the north side of the island. I decide to spend the night there and have a good rest. Just in front of the village is a shipwreck that, according to the locals, arrived here without people inside 30 years ago. It's a Japanese fishing ship they say and probably the people inside got killed and the boat abandoned, only to land on the reef in front of their village. A bit later someone wants to show me around in the village and takes meets some others. They make signs to slid someone's throat. I get a bit scared I must say but according to my limited Indonesian and my dictionary they take me to a place with skulls. One of them brings a machete and we start to walk outside the village. I get a bit nervous but he starts to chop a way through the jungle and 5 minutes later we are at a rock face with more than 40 skulls at the bottom. They say it's already more than 200years there and when I see the skulls they obviously are not that recent. The skulls are from locals apparently but I have no idea why they are there. Still this was a very nice village with so many helping people again.
.
.
After that I set off to Ceram and a couple of days later I arrive there. The goal was to reach Bula a city where we will make the big 90km crossing to Misool from. The night before getting there I wanted to stop at a remote beach so I land there. I wasn't sure about crocodiles but then I saw a village further up in the jungle so I walk there to ask the village chief if I can sleep on the beach. Immediately he refuses and I have to go. They walk me back to the boat, the chief seems tensed and scared, he thinks that I'm with a ship there and more people. They are quite surprised to see me alone with the rowing boat but still I have to leave. By then it's already dark and I decide to continue rowing for an hour, then throw the anchor and sleep in the boat. I didn't want to risk landing in a place where there might be crocodiles at night, the sea was calm so I installed myself for a surprisingly good sleep.
.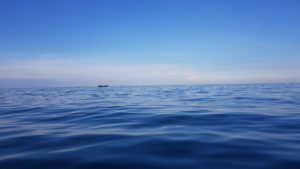 .
The next day I start early to reach Bula in the end of the day, one day earlier than planned, now I can rest and eat well before I set off with George on the next phase, from here the final 1000km start…
.
.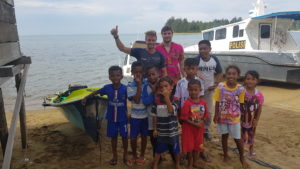 .
Slowly I'm getting my confidence back after the rescue at sea the last time. I had many doubts and fears about reaching my goal. Luckily now I'l have a companion to row for a month, George is a Brittish rower who was fulltime rower and stopped competing recently and is up for some adventure rowing. We try to get as close as possible to Nabire or even get there by the time he has his flight back, let's hope for the best!
.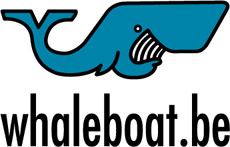 .