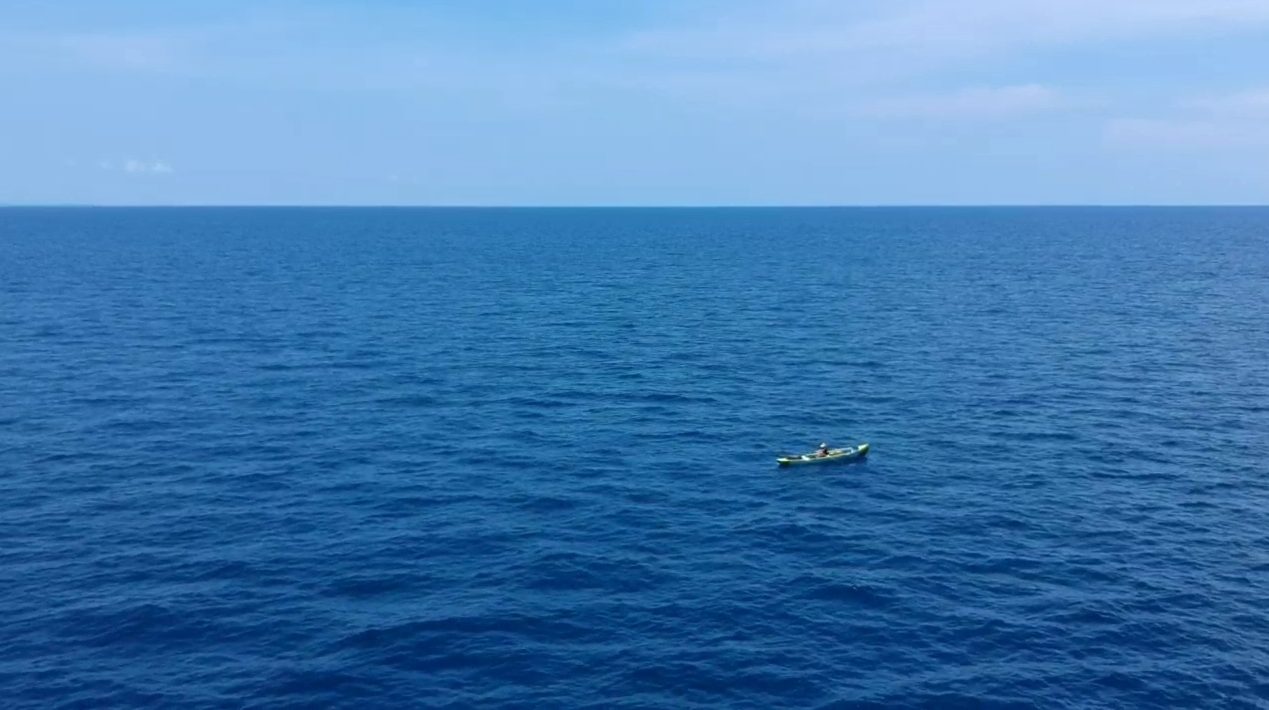 Pushing the limits
November 13, 2018
This is a blog post with some delay because of connection issues here, sorry for that but finally here it is…
About two weeks ago I left Belgium to continue my human powered journey to Carstensz Pyramid. A couple of month's ago I had to abort my previous expedition due to a tropical illness. Now I feel completely recovered. I trained very hard for the current and hopefully final phase of this Asian episode. The goal is quite challenging; rowing about 1700 km to Nabire. Unfortunately, I was about to do 120 km crossing all by myself in one shot because no rowing partner was available for the longest and heaviest part. I knew upfront, this would be a tough one.
.
.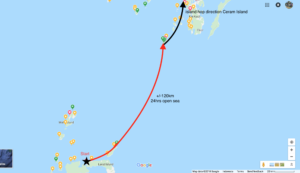 .
.
When arriving at my boat, which was stored for four months at the military in Pulau Larat, it was luckily still in perfect condition. Many thanks to the 'boat keepers', and specially Miss Poppy Lim.
.
.
.
.
After full preparation, I left to Pulau Fordata with a heavy loaded boat. This time I brought more food, bars and isotonic drinks compared to the previous trip. Key was to have more energy providers compared to the plain rice I ate for months last time.
The last night at the beach before take off wasn't ideal but when I woke up, I was nevertheless ready to start the trip. The weather conditions seemed perfect with only an annoying side wind and swell at the end.
This exhausting journey from 120km was estimated to perform in 24 to 30 hours. The first part was already beautiful, but the further I got away from land, the spectacular the environment. Everywhere I saw dolphins enjoying the rare view of a lonely rowing guy in his boat… Having this mental picture in mind, you can probably imagine the trip started amazing.
.
.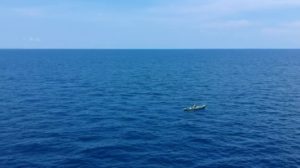 .
.
But during the night I started to get tired, and at about 3 am it became more and more difficult to stay awake while rowing. I took a small nap and saw only afterwards that I was drifting away by the current and wind towards the Banda sea. The progress became less and by 3pm the next day I was completely exhausted.
.
.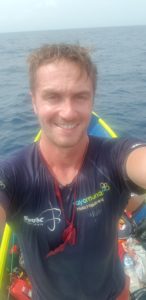 .
.
At that moment, I started to hallucinate and dehydrate. Two of my water bags probably contained bad water, from a well in a village, which made me sick. At that particular moment I realised I was stretching my limits and started to check for local boats if they could pull me out to the next island. While continuing to row and vomit I was about 16km away from Tanimbar Kei, which was my goaI. But at the same time, I felt the current getting even stronger. I became too weak to fight the current any longer and made no progress anymore. With mixed feelings, I sent my girlfriend a text message if she could find an owner of a local boat on the island to pick me up. Maybe I could continue the trip, but at the same time the risk to get drifted too far away was too big. Although still feeling somehow in control I didn't want to push it too far since I had already crossed my limits.
.
.
.
.
Within minutes, Inge found the telephone number of Gerson from Savana Cottages on the internet. He immediately took action in calling the rescue team from Tual, the capital city in Kei. They didn't hesitate a second and came for me in the middle of the night. Meanwhile, I knew I was gonna be picked up so I stopped rowing. I fell asleep and got drifted away, but after a while I woke up thanks to my radio where Gerson was trying to take contact with me. In no time, they found me, picked me up and brought me to Tual. I want to stress the fact that the whole crew, boat and equipment was very professional. You can imagine it's no surprise I was very pleased they picked me up.
.
.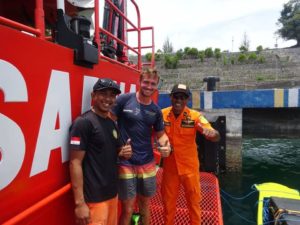 .
.
After the necessary intervention, I took a few days of rest at Savana cottages. Off course I had to continue my journey at the exact place where I stopped rowing. Gerson, some locals and even Belgium tourists where supportive about my plans, although they think I'm completely crazy. A few days later a boat dropped me off so I could finish this part of the trip.
.
.
.
.
I have no regrets about the decisions I took, I think I had the correct reflex in calling for help before it became a real emergency. Currently, I'm still charging my batteries in order to be fully ready for the next line towards Carstensz Pyramid. Many thanks to Lucy and Gersen from the Savana Cottages for helping me out so much!!!
.
.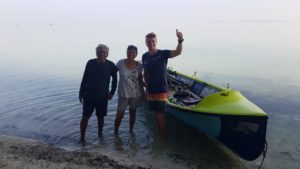 .
.
See you soon!
.
.