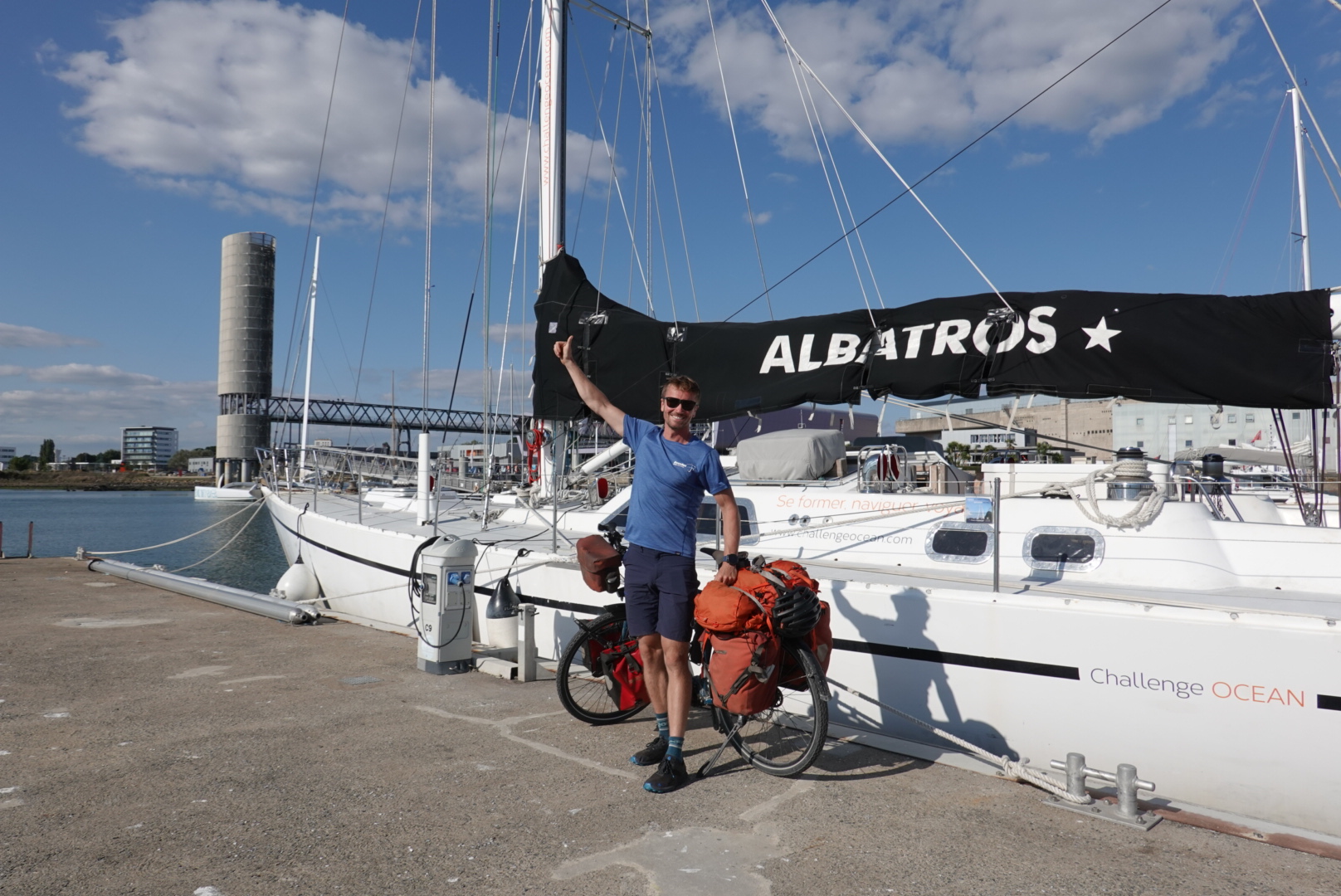 Planning, failing and planning
October 13, 2022
It's been a year that I have been writing on this blog. Not because I've done nothing, but mainly because I've been making many plans, but they kinda failed to be executed.
After my return in Belgium I immediately started preparing for the next mountain: Denali. As the highest mountain of North America it is not easy to get there. After my failed rowing attempt I decided to get back to my original plan: go to Russia and cross Siberia in winter to the Easternmost point. From there I planned to kayak to Alaska and trek to Denali.
My preparation consisted of arranging logistics, administration (permits etc), routes, and training. Because I had never skied in my life, I needed to learn that as well. I took some (tour)skiing courses in the Alps with my girlfriend which definitely wasn't that easy for me. Many falls later (and laughs of her) I'm still not a very good skier….
But, after some months of preparation the Russians started to invade Ukraine and the whole expedition is paused. Because I don't want to wait indefinitely for the whole area to be safe to travel, I had a difficult decision to make.
There where 2 options to me:
fly to Alaska and climb Denali, from there cycle down to Aconcagua ( the highest mountain of South America). When the situation would improve (after many years?), I could finish the Belgium Siberia route by human power.
Cross the ocean by sailboat and cycle/walk to Denali and climb it. Then still finish the Siberia expedition one day when things calm down.
Finally, I chose the second option, it is not the easiest or fastest option, but I would feel more comfortable instead of flying in. Sailing is still within the philosophy of the project, but I still feel that one day I would like to cross Siberia in winter.
I found a sailing team that I could join from France to Saint Lucia. We would stop at Gran Canaria for some days and continue to the Caribbean. From there I don't know yet how I will reach the American (Panama) mainland, I'm still searching for a solutions. According to most people I contacted, I would be able to hitch a ride on a boat from there.
In Panama (or another American country) I will cycle to Alaska, which will take me about 14.000km in 6 months. Then it's not finished yet, because I will have to go through Alaska to reach the base of the mountain. This will be a very demanding expedition!
The 3rd of November, I will start sailing from Lorient. I often get the question about why sailing would be better than rowing and if I will not get seasick on that trip?
I've been talking to some experienced people and my doctor to see if it would be possible and we found some reasons why the sailing could work out for me:
the sailboat (21m) is much bigger than the 9 m rowboat I was trying to cross the ocean with, so the waves are relatively smaller
A sailboat has a keel, the rowboat not, which makes the tilt less aggressive
I will not have to row for 13 hours straight. I will have to work on the sailboat, but my safety and that of others is not completely dependent on my seasickness
I'm better prepared in the case of seasickness (medication)
Sailing is much faster compared to rowing. We planned to row for 3 months non-stop on the ocean. The sailing will take about 40 days in total, which I wil have 20 days non stop on the ocean.
Still, for me the ocean is not my favourite place. I have been rowing for 6 months to Papua and I liked it, but not like climbing mountains. So to be honest, I will be happy to be in Panama where I can continue cycling and climbing mountains.
A couple of weeks ago I already started the journey to Denali by cycling from Belgium to Lorient. It took me a week to get there, on a very nice cycle route through Normandy and Bretagne. Once arrived in Lorient I visited the boat and headed back by bus to Belgium. I did this on my brand new touring bike: vsf fahrradmanufaktur. Very happy to announce this new partnership with this brand of really good touring bikes. I'm currently riding a TX-1200 model and will give some updates about the bike from time to time.
The reason I had to head back to Belgium is that I needed to guide a group to Kilimanjaro from the 28th of September to the 25th of October. A couple of years ago, Etion asked me to do this and I agreed on that. I was supposed to arrive in Tanzania by bicycle and climb Kilimanjaro myself. As I would already have been there, the group would arrive after my climb and I would guide them up. But because of covid everything got delayed until now. Therefore I had to cycle to Lorient now, guide on the mountain, and head back to Lorient by train after that's finished. Very busy weeks, but soon I'll be back on track to the highest mountain of North America!
Thanks to my sponsors who help me make this adventure possible: