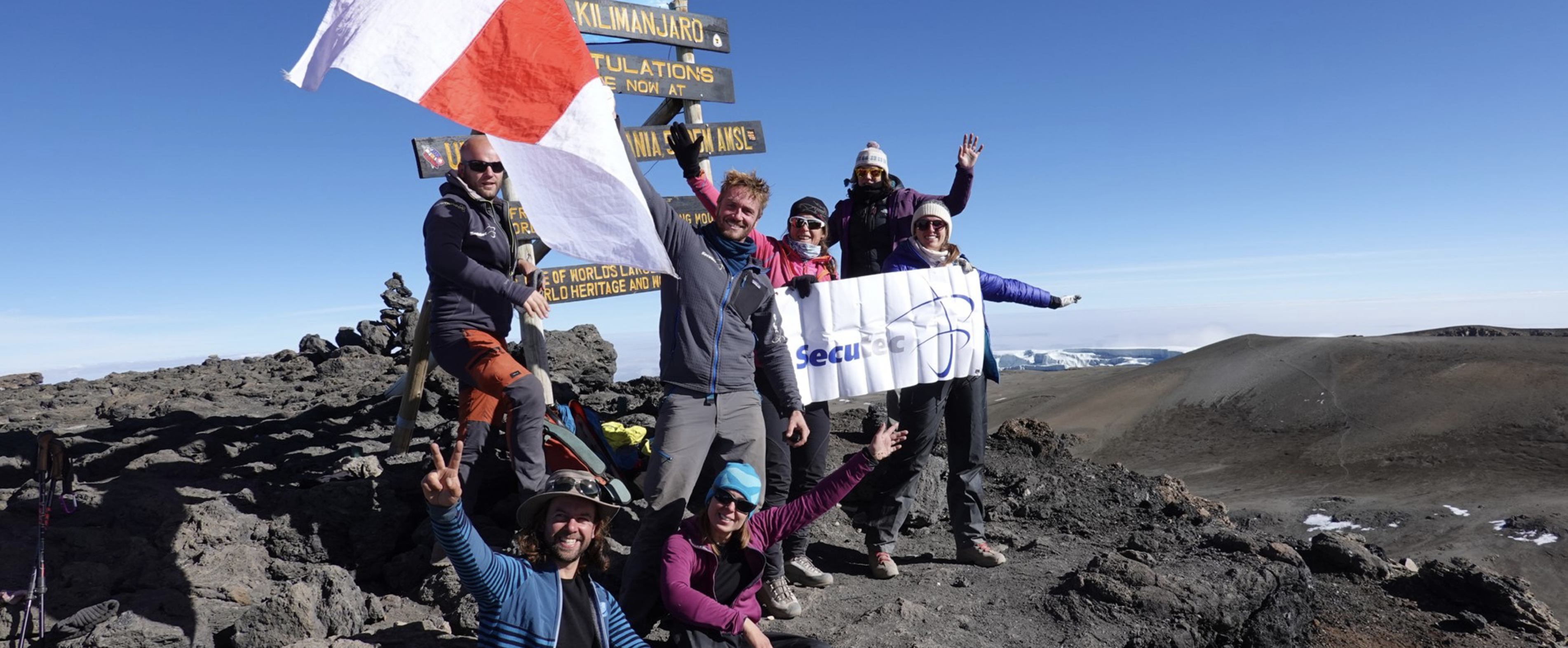 Kilimanjaro summit #4!
October 13, 2022
After cycling 19.000km from Belgium to the start gate of kilimanjaro I "parked" my bike again and started climbing up the mountain. At the gate itself I had a group of friends waiting for me to join me on this climb.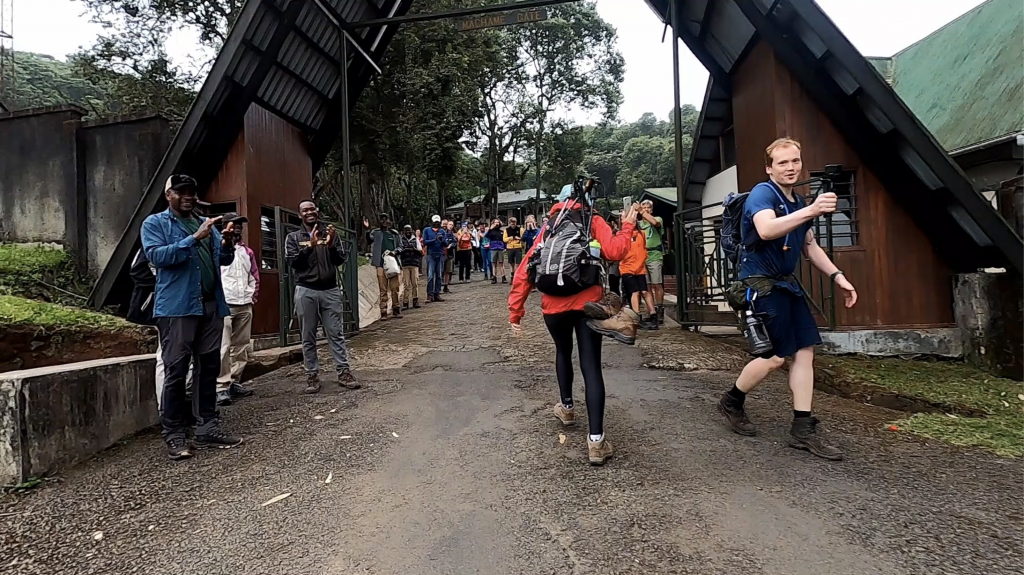 To climb Kilimanjaro you need permits, guides and porters. It is not possible (permission wise) to climb it completely on your own. That's why I teamed up with Wild Tanzania to organise a group myself instead of joining one. We made up a group with friends to join. Therefore this was a special climb, it is a non technical climb that only needs a good physical stamina and acclimatisation so everybody was welcome to join.
It took us 6 days to reach the summit, slowly going up the slopes of this beautiful mountain. In fact, it seems more like a mountain range while passing many different climate zones. The key part is to go up very slowly and it was just a fun climb with this group of people. Telling jokes and enjoying the scenery wile walking up. As it is not my first time at extreme altitude, the climb itself was not very difficult to me. Just the presence of the group made it a special experience.
By the 20th of September I finally reached the 4th mountain of the Secutec Seven Summits! A very special moment again, especially the last hour or so. Like the previous summits, I relived many moments and efforts to just get there: handbiking from Belgium to the south of Spain for weeks with Frank. Then crossing the Strait of Gibraltar by Kayak onto the African continent. From there I cycled another 17.000km through west, central and east Africa for many months to finally arrive at the foot of this mountain. It was an amazing experience to get there and I'm very impressed by this huge continent.
It makes me very grateful for all the people who helped me achieve this goal again! A very special thanks to Secutec who help me achieve my dream to become the first person ever to do this. And thank you to all of you who support me in any way, by joining me, sending me messages or anything else. It is already such a fantastic ride en I'm up for so much more!