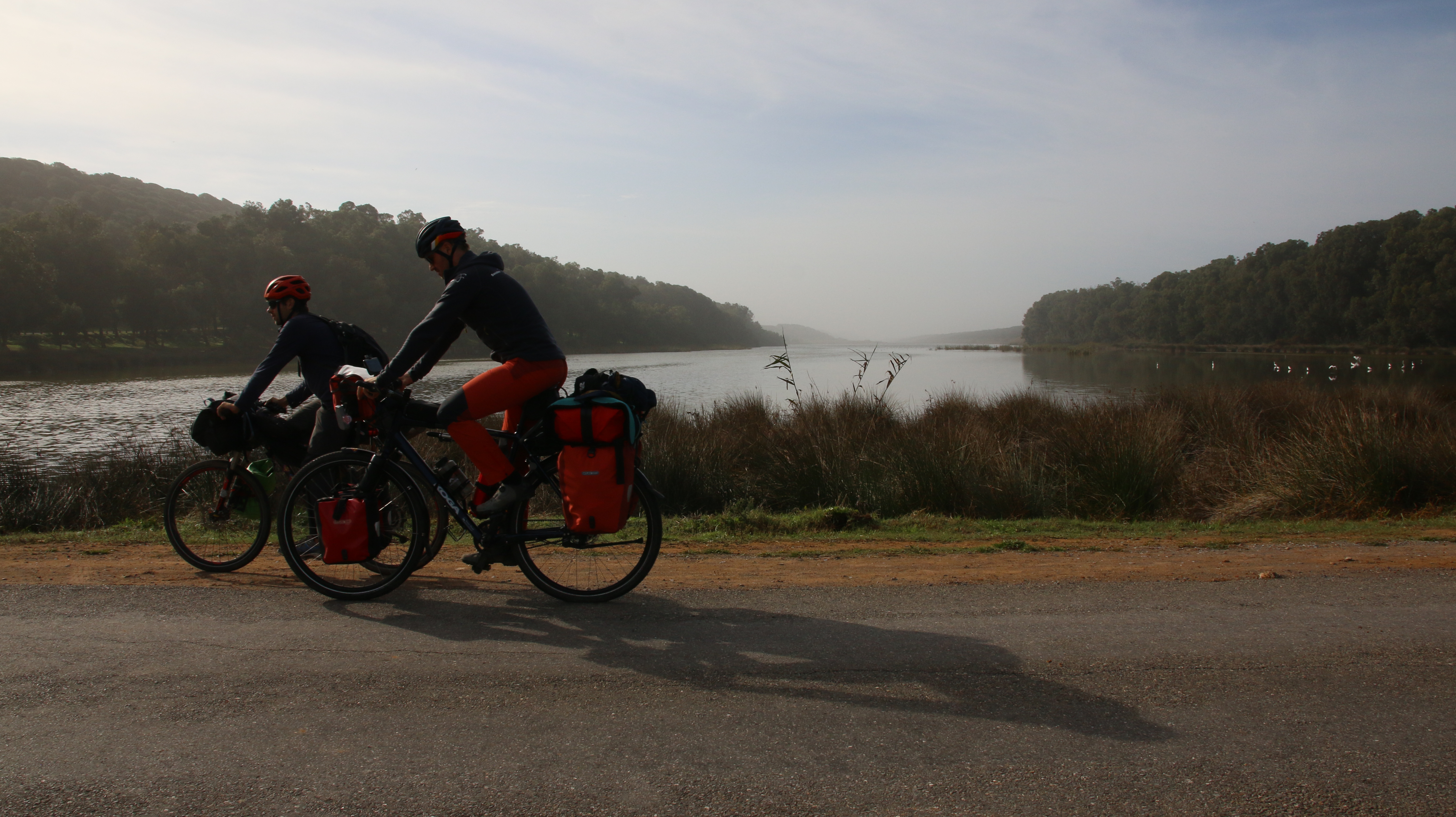 Road to Rabat
November 22, 2019
The first week of cycling is almost over and we're up for a rest day in Rabat. The capital city of Morocco is not too busy compared to Marrakesh or Casablanca. Steven is working on the road so we need some time with a stable internet connection.
Headwinds
Once arrived in Ceuta we cycle to the beach where I landed with my kayak 6 weeks before. From there the trip really starts and I'm up for 7 months of cycling. Crossing the border into Morocco was really easy going and soon we're in a new country! These first days have been quite tough because of the weather. It has been a very beautiful ride so far, but the headwinds are killing us from time to time. The day before yesterday we covered about 150km into a 4-5 bft headwind. That took us about 12 ours for that distance. The good news is that from tomorrow on the wind will calm down and change direction.
Planning
On this restday we take some time to relax and recover. We're planning now to leave the Atlantic behind us and go and cycle trough the Atlas. The next days we'll be heading to Marrakesh and go cycle a bit through the Atlas range. I'm visiting an environmental project in every country so in Agadir I'm planning to visit the Surfrider Foundation Maroc. Hope to tell you more about their initiative in the near future.
Kilimanjaro!
It might seem early but the climb for Kilimanjaro is fixed. Together with Wild Tanzania we're organising an expedition and anyone who wants can join on this trip! The climb will start the 23 of June until the 2nd of July and is open for all who want to climb with me. Contact me at Veyt.jelle@gmail.com or check out the following link if you're interested. I'm partnering up with them mainly because they have an engagement in their trips that respect the environment and the people working for them.
Thanks to the sponsors who make this all possible!!!
and thanks for the great support!