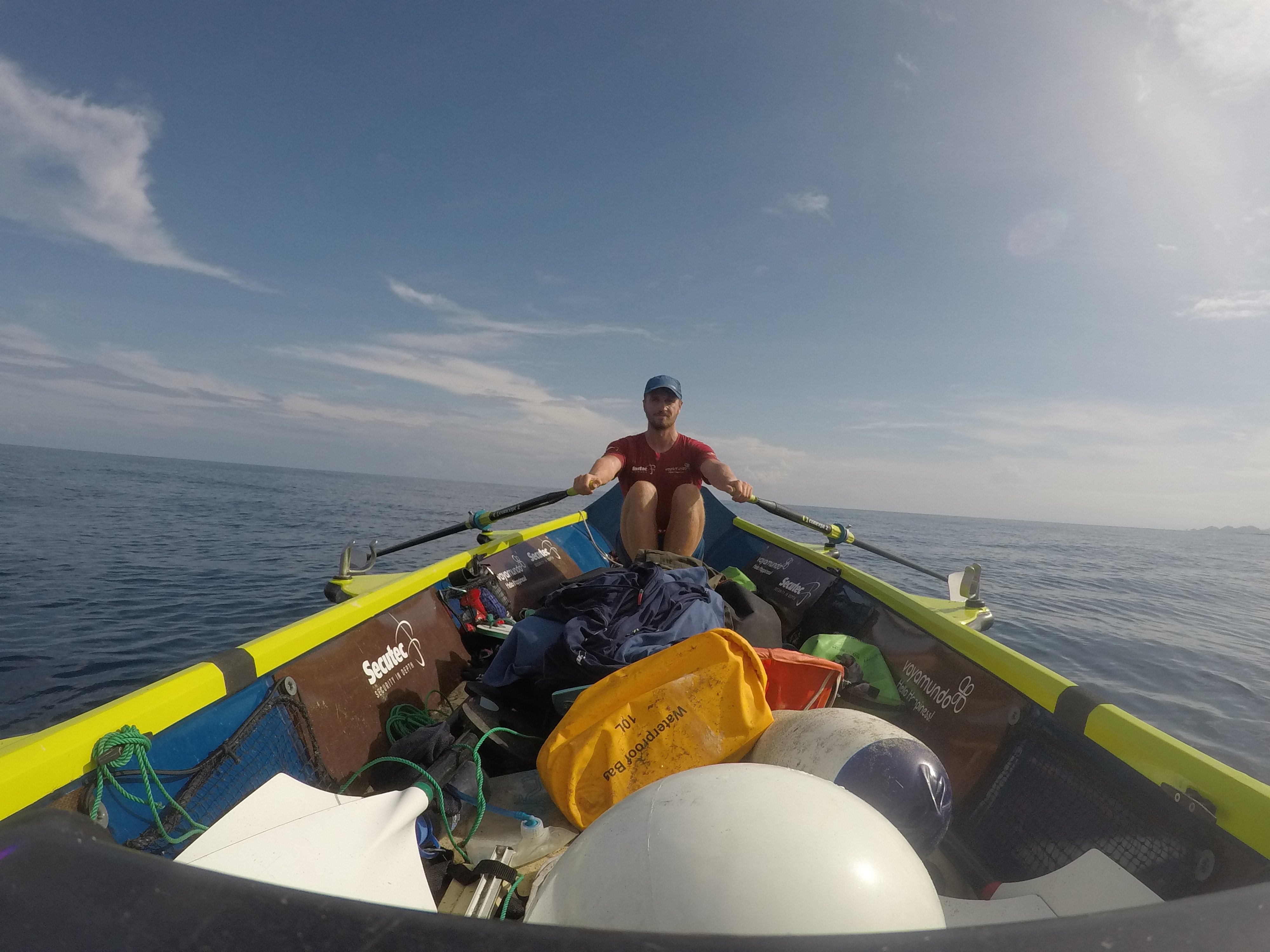 Bye bye
January 19, 2018
Saying goodbye is always hard, especially now since I don't know yet when we would see each other again. On the other hand I feel grateful to have shared this adventure with the woman I love.
cc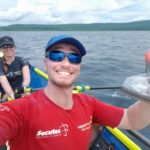 cc
Two days after Inge's departure, Steven arrives in Labuan Bajo. He is a physiotherapist as well and very experienced sea kayaker who wants to join me for 10 days of rowing. A great opportunity to make progress before heading off on my own.
cc
cc
The weather hasn't been stable since I got here but that's all the plan, still we didn't encounter major problems and almost every time we could row comfortably. The good thing is that from time to time we escape the heat with some nice showers, only with a thunderstorm we seek refuge on the beach.
cc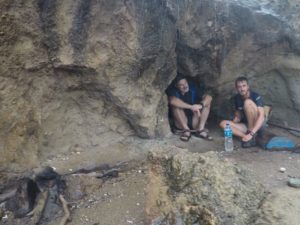 cc
From Labuan Bajo we went up North, then east to follow the beautiful coastline of Flores. Since this is the rainy season now and then we get some refreshing showers and the land itself is green all the way which creates amazing sceneries.
cc
cc
Along the way, like all other parts of Indonesia we get surrounded by plenty of people once we moore on the beach. They are extremely helpful and we feel always very welcome. Although this is very nice we enjoyed the peace and quiet during our camping on the inhabited beaches once in a while.
cc
cc
The swell got up to 1 meter sometimes which isn't difficult when on open sea, the boat can easily take more. Only mooring onto the beaches is a delicate thing, especially where there are mainly reef breaks 100m before the beach. One time we hit a rock so hard I thought there would be a leak but after a close inspection we just scratched it, amazing.  
About 70 km before Maumere it is time for Steven to leave and take his flight, we find someone who wants to drive him there on a motorbike. For the 2hr drive he didn't want us to pay, after trying for a while we could convince him to pay for the gas 🙂
cc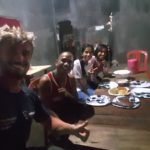 cc
After that I'm on my own, very excited but a bit scared of what to come as well. From here it's just me and the ocean, a scary thought but well worth it and a completely different challenge. Until now everything went well, euhm sort of. The first day of rowing I made good progress but almost at the end of the day I suddenly started to feel sick. Suddenly I had to vomit for 3 times, just me there hanging out of the boat puking, I must have eaten something wrong. Luckily the next village wasn't far away where I got hosted by Bertje, an English teacher who took good care of me. Now after a couple of days rowing on my own I feel good being here, just I realise this puts a bigger mental stress as well, being extra cautious but enjoying and singing along the way!
ccccc
cc
cc