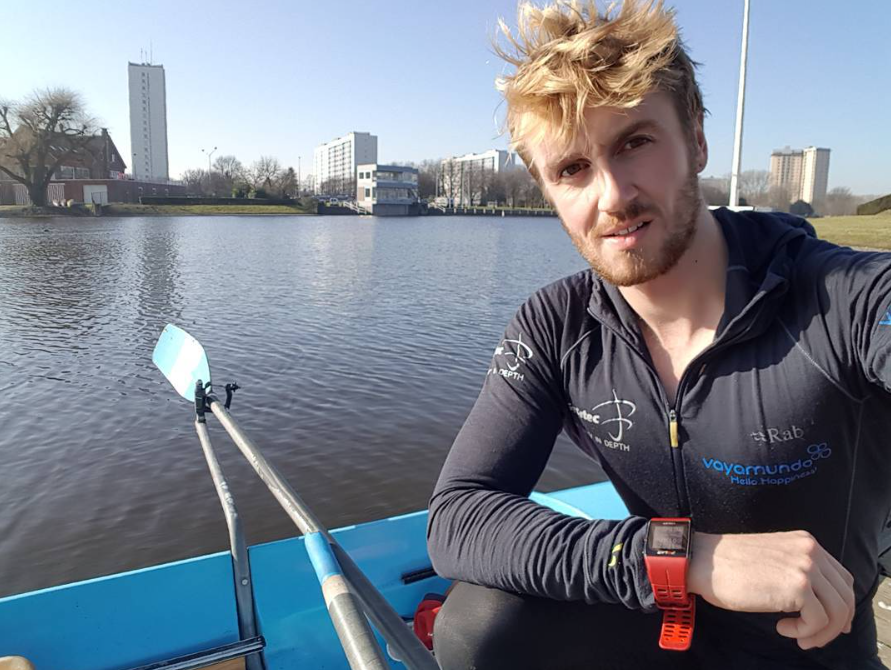 New adventure, same goals, new look
March 16, 2017
A lot has been going on since my return from Indonesia. It's been a pleasure being back in Belgium seeing back my loved ones. There has been so much preparation going on for the next episode of this human powered adventure. The rowboat is finished, tested and shipped by now and should be arriving the 7th of April in Surabaya (Indonesia, Java). The 27th of March I'm flying to Jakarta where my bike is waiting for me to continue a 750km cycling trip to Surabaya. There I'll be waiting my boat to arrive and start rowing to Papua. An estimated 2500 km rowing trip following the Indonesian archipelago from Bali to Lombok, the Flores Islands and on to some bigger stretches of open sea into Papua. This is all very new to me, but luckily Koen De Gezelle (the boat constructor) will assist me for 3 weeks to give me the needed experience I need on the further stage of this journey. From there I'm on my own for a couple of weeks to have another companion help me cross the bigger section by the end of the rowing trip into Papua.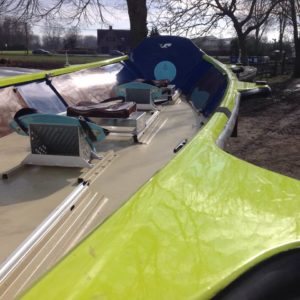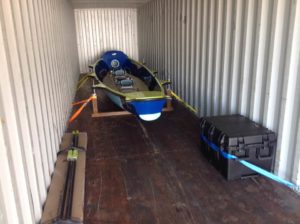 The support for this project from all sides is getting bigger and I'm happy to announce my ambassadorship for Vayamundo. They are providing a good platform for my expeditions and help me achieve my mission. By having the same values we strive to invest more on international solidarity, Active ageing, Ecology, tourism for all and multiculturalism. I keep on giving full support to the INGO shangrilahome which gives opportunities in life for street children in Nepal. Therefore the name of the boat will be baptised the "Shangri-La". This is a Utopian place described in the book 'Lost Horizon' from James Hilton, we're trying to provide such place to the children in Nepal and the rest of the world. Besides that I want to create more awareness on some other problems I will meet along this trip and all continents and oceans. This creates an extra value to this project and is not all about adventure, it is about connecting people, their worlds and our environment.
Our partnership with Secutec is continued for this year as well and I'm very proud to be part of their team. This is a fast growing company delivering data security for companies, which is a becoming a much bigger concern nowadays. Without their support I wouldn't be able to fulfil my goal and I'm honoured to partner up with their strong team. Secutec is an IT security company and founded by Geert Baudewijns in September 2005 to meet the market's needs for security solutions. The idea was to establish a strong link between vendors & distributors on the one hand, and professional clients on the other. The objective was to provide businesses with integrated security solutions for a fast, efficient, secure and enjoyable IT experience. Security is a very important aspect during my expeditions and the same counts for IT security solutions. Therefore this partnership focusses on security with the tagline your security above everything!
Another major partner in the team is Whaleboat. Owner Koen De Gezelle constructed the boat I'll be rowing with to Papua. A great machine that will give me the necessary safety and speed to clear this expedition. A beautiful boat already winning many prizes and I'm sure many more to come, I can't wait to get rowing!
This website is completely renewed that is the result of the collaboration with my partners. This all to make it easier to follow my progress and adventures while I'm away. I hope you enjoy the new interface and please let me know if there are any issues regarding the website.