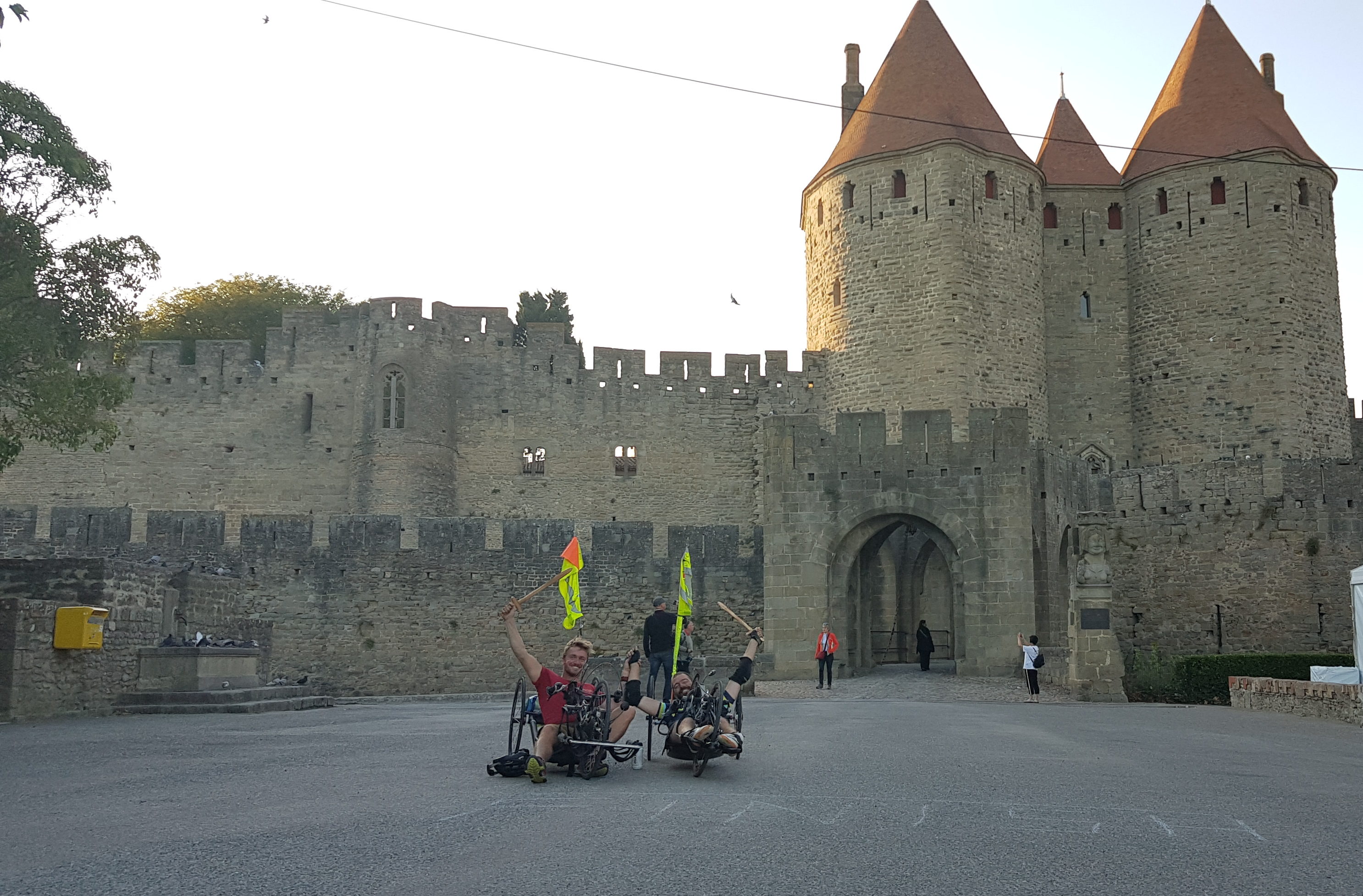 Off to Gibraltar!
August 19, 2019
First part
About a year ago Frank and I left Belgium by handbike to the south of Europe. With this we were connecting the 3 hotels of one of my sponsors (Vayamundo). I met Frank during one of their events and we immediately made plans for an adventure together: hand-biking to the south of Europe.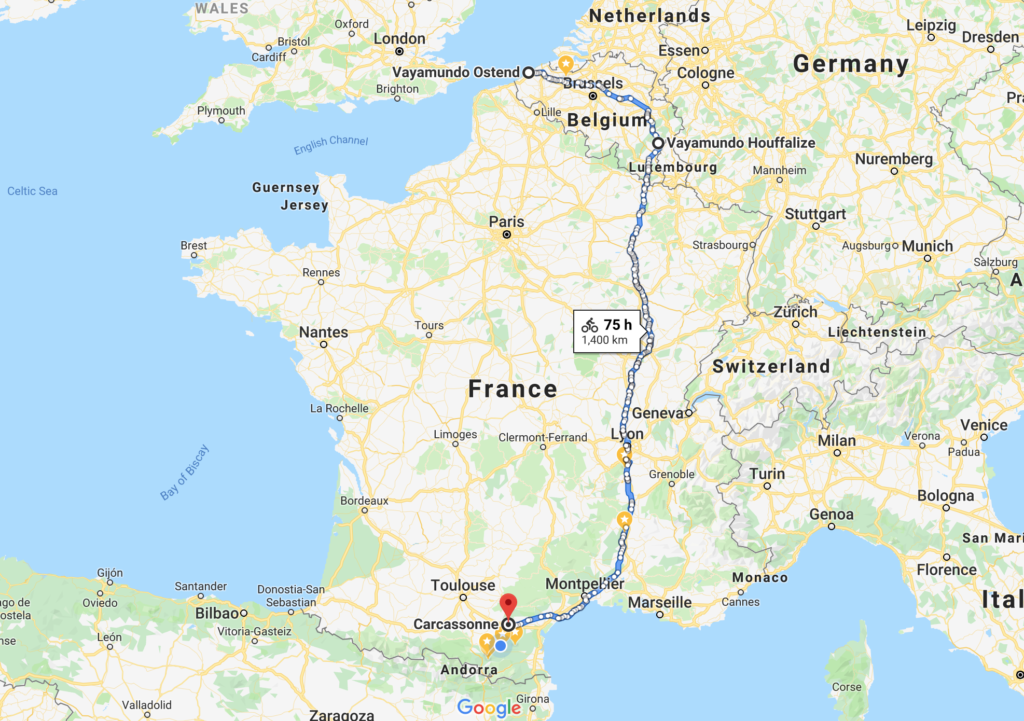 Frank has a muscle disease and is unable to cycle (or walk) anymore. Therefore we had the plan to start hand-biking which is a complete new discipline to me. Because arms are not as strong as legs it takes more time to cover the whole distance. We decided to go to Gibraltar together but in 2 different stages.
Last year we arrived by handbike in Carcassonne. After 6 weeks of travel and 1400km we reached our goal and headed back to Belgium with his support van. Since then winter came in and other plans of the both of us kept us away from the project for almost a year. Now the time has come to continue….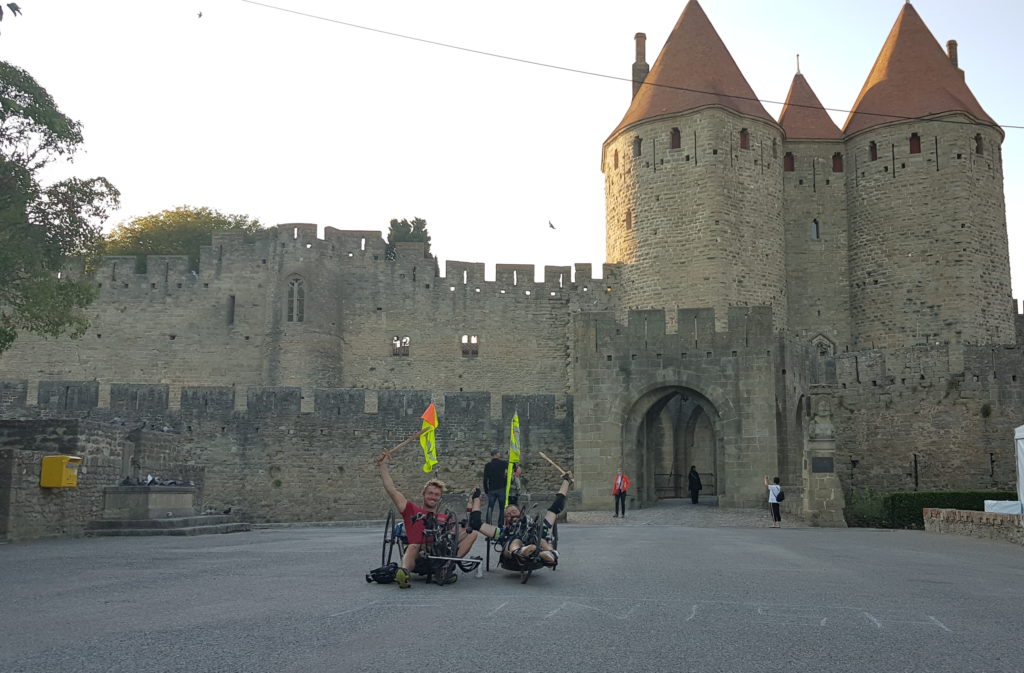 Part 2 Gibraltar!
On the 20th of August we start hand-biking from Carcassonne to Gibraltar. This will take about 6 weeks to cover the next 1400km. Once we're there Frank goes back to Belgium and I will cross the strait of Gibraltar by rowboat. Then I'll continue through the whole western part of Africa. To make my route safer I have to avoid many areas. I calculated quickly that the shortest distance from Morocco to Kilimanjaro is about 8000km. To avoid certain places and being able to cover the whole distance human powered I'm getting to a total of 14.000km!
Stay tuned to see my progress on this website or on social media.
Many thanks to my sponsors who make this unique project possible!