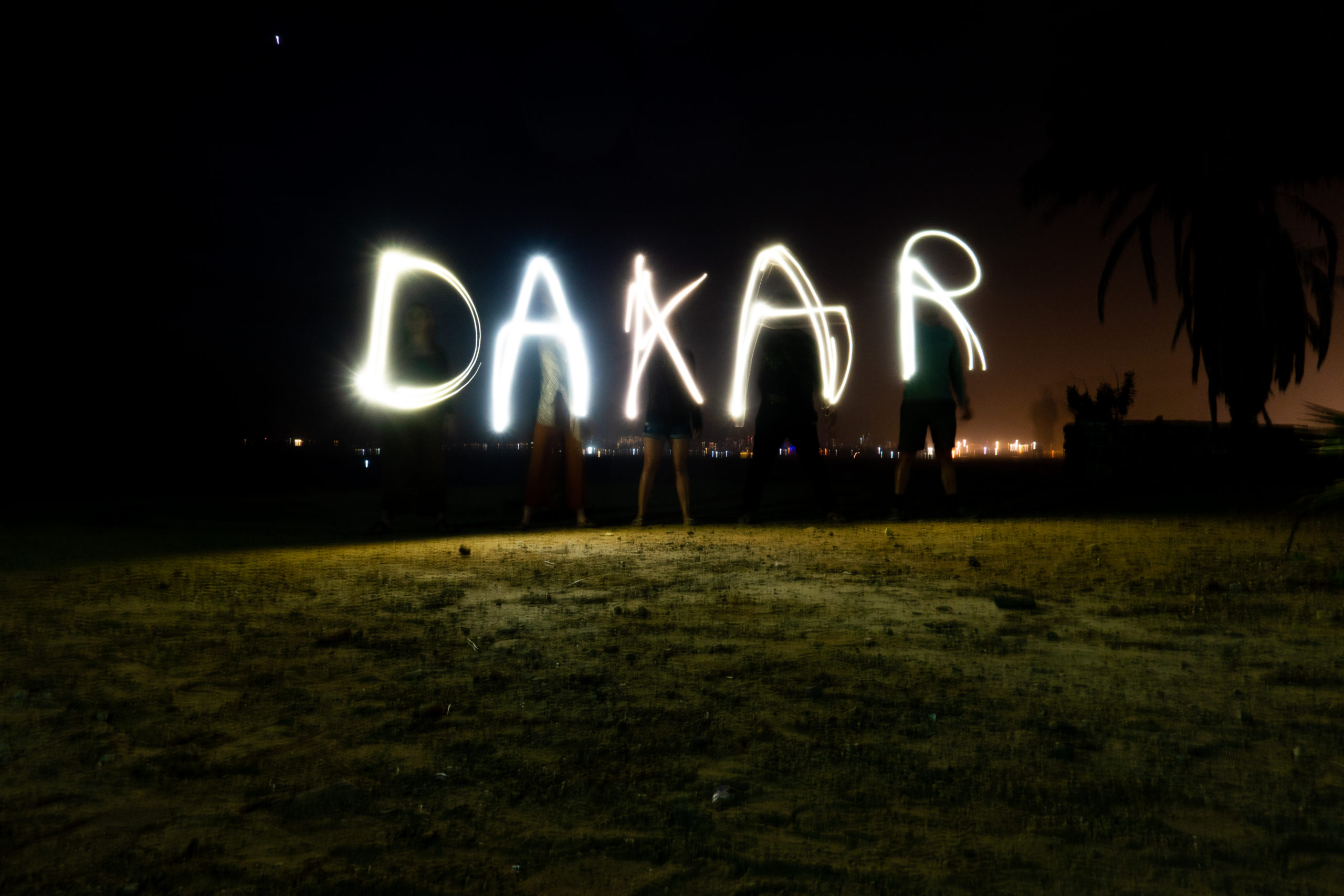 Dakar
January 6, 2020
It's been a great couple of weeks. Meeting up with friends and my girlfriend in Dakar and spend Christmas and New year's together gave me a great new boost to continue the next push to Kilimanjaro!
Not quite the holiday
When I arrived in Dakar, after greeting my friends, I immediately started my visa hunt. The first one for Guinee Conakry went really well. I was able to get that the same day.
After that I went down to the Embassy of Ivory Coast. Because things went so easy I expected the same here. I was wrong. Without getting too personal about the embassy, I was immediately rejected (I had done research and even called them before). They said I couldn't apply here. When I got out and told my story (it is not possible to get my visa in Belgium because I'm cycling) the guard said that a letter from the Belgian embassy might help.
Finding help
Having done that (thank you Embassy of Belgium in Dakar for the help!) and getting back they refused my application once more. I had to be a resident of Senegal. Amdel, a Senegalese friend told me that it might be possible and fairly easy to obtain. He took great care of me and helped me out getting to the right people to get me my certificate of residence from the city hall.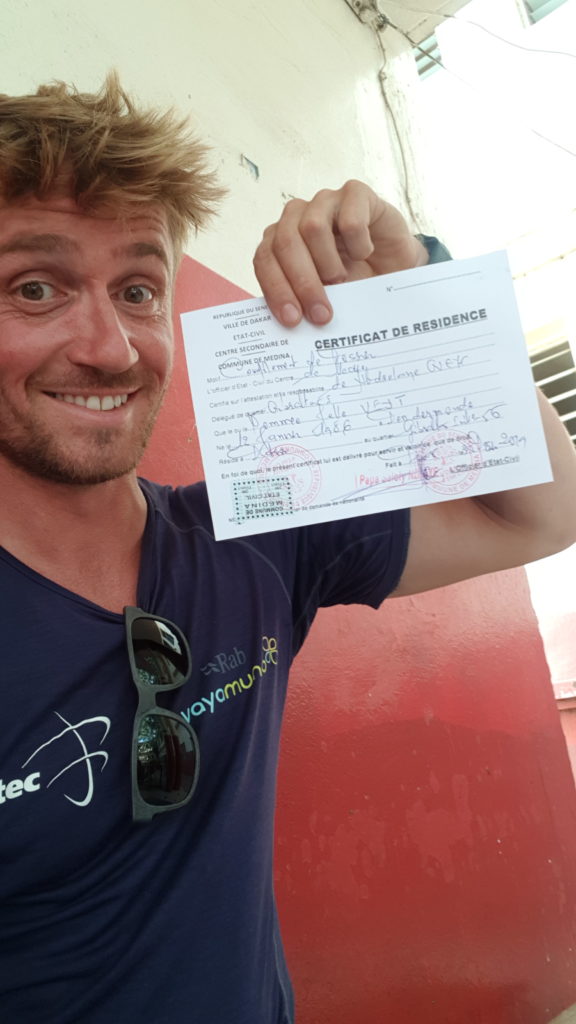 As soon as I got that I went straight to the embassy and they refused me again. I needed some other documents of proof… Now it was obvious, there was no easy way to get it here. I was already starting to make different plans to get to other cities and apply there. The thing is that I have visas for Ghana and Nigeria already and I don't want them to expire so I don't want to make too big detours.
An hour after I get out of the embassy I receive an email from the embassy of Ivory Coast in Brussels. I had mailed them regarding my issue and they understood my case. They told that if I would send it with DHL they could, exceptionally, grant me a visa. So I did.
More help on the way
I sent my passport the 31th of December which they received the 2nd of January. At 10 am they mailed me my passport was ready for pick up. My brother (Peter) cycles to the embassy to pick it up. About an hour later good friends of mine (Willy and Doris) go to my brother and bring it to their cousin (Yves), who's wife works for Brussels Airlines. Their daughter (Ellen) drops it off at the airport and one of the crew members (Valerie) takes it on the next flight. There she drops it in the hotel outside of Dakar. Then a friend of Luca (Camille) passes by and picks up my passport and brings it to where we are. All just took a couple of days and it is amazing how all those people worked together to get my passport here in time!!!
Gratitude
I'm very grateful to all those who helped in getting my passport in time so I don't need to rush too much to get in time at the border with Ghana. Thank you very much Luca, Amdel, Frederic, Katrien, Yves, Ellen, Valerie, Peter, Willy, Doris and Camille for the transport, translation and/or writing letters to get this one done. Thank you very much Inge (my girlfriend) for being so patient along my side during this whole process.
Holiday!
Beside all this visa stress I had an amazing time in Dakar. It's not always easy to be so long away from home and especially travelling alone. These past 2 weeks have given me great mental and physical energy again. We have been visiting many places in and around Dakar and had a great variation between relaxing, party, surf and train a bit. I had so much fun that it is with sadness I see them all leave and lot's of mixed feelings to be going my own way again. Thank you guys for all the fun and patience, I'll be remembering this on the harder moments of the next episode!
Sene Surf
As part of this project I try to visit individuals, organisations or businesses trying to create a better world for everybody. In Dakar I visited a local restaurant/bar/ organisation that is trying to keep the beaches clean. They are the only ones in the area trying to actively do that. The restaurant is a pioneer in Dakar because it's the only waste free project in Dakar. The garbage that they find, or gets in is getting recycled. One of the issues in Dakar is that they don't get lot's of support from the local government.
They already invited all different mayors to visit them so they can explain the necessity of the plastic pollution. They never got any response and therefore they believe that it has to come from the people itself. They try and convince other businesses in the are to do the same and definitely limit their single use plastics. They regularly clean up the beach and have a paying service (private company) that is in charge of waste management (recycling and garbage collecting). If you go to Dakar, definitely visit these motivated guys! If you want to help please visit their website www.senesurfdk.com or contact me (veyt.jelle@gmail.com).
Many thanks to the sponsors who make this all possible!!!
and thanks for the great support!